Periphery 59 is now accepting submissions! Click the button below to send us your work: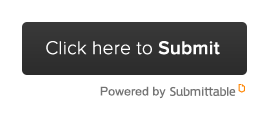 SUBMISSIONS
Submission to Periphery is free and open to undergraduate students specifically in the United States, but any English language submissions will not be overlooked if submitted properly.
Periphery accepts stories, photographs, poems, personal narratives, music, essays, paintings, videos, interviews, new media work, sculptures, graphic narratives, spoken word, comics, prose poems, and genres that have yet to be created or recognized. We pride ourselves on publishing not simply the most excellent submissions but the most interesting even if genres do not apply.
All submissions are sent through a blind review process by the editor-in-chief, art director, and editorial staff only. Periphery reserves the right to edit any and all submissions, but does not claim the rights to any published work.
SCHEDULE
Periphery 59 will accept submissions in two windows over the coming school year, one window in the fall and one in the Spring.
Fall: September 1 – November 18 (Art and Literature)
Spring: January 6 – February 28 (Literature)
Spring: January 6 – March 23 (Art)
HOW TO SUBMIT
Periphery uses the Submittable account "Periphery Art and Literary Journal". Submissions should be sent individually. For each submission, please include a cover letter giving your name, the school you attend, contact information, and genre(s) in which you're submitting. The contents of your cover letter will not be judged for the selection process, as all submissions are reviewed blind. Aside from the cover letter, please do not include any identifying information in your submission.
Audio and video submissions will be represented in some form in the print publication and formally published on our website. If you are submitting a musical performance, please include the lyrics in your submission.
We ask that visual artists include a high resolution photo of their work. Upon request from a Drake University student, if their piece is chosen for publication, assistance with publication-quality photography of the piece will be provided, if possible.
Periphery does not claim any rights to the work appearing in our digital or print publications.